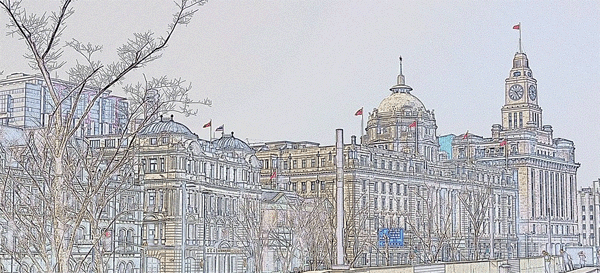 The development process of Shanghai SBC bearing
In December 2010 our company manufacturing of EXB Shanghai Seoul x bearings Co. Ltd., an additional investment of 20 million yuan;
2010 November state-owned joint-stock reform. The company through the presentation and the completion of the acquisition of ExB Shanghai aikesi Er Bearing Manufacturing Co., Ltd. holding;
In 2010 March the Shanghai branch of industrial and Commercial Bank of Chinese awarded our 2009 annual international business best partner award;
In November 2009 the first Shanghai chamber of Commerce for import and Export Council unit;
2008 annual sales reached a record $250 million / $33 million;
2007 was elected to the Shanghai Institute of quality management science and technology responsible for the national "fifteen" scientific research plan project "certification and Accreditation of key technology research and demonstration research corporation;
In October 2005 the state-owned bearing group 30% of the shares transferred to the Hong Kong listed companies PMC Shanghai prime machinery Limited by Share Ltd;
In 2004 May, our ISO-9001 quality management system certification company Lloyd's LRQA certification;
Director of Pudong New Area foreign trade enterprises associatin in Shanghai city in October 2003;
In September 2003 the establishment of ExB Shanghai aikesi Er Bearing Manufacturing Co., Ltd., with a registered capital of 600 million yuan, our 59.5% holding, Wuxi weir micro holding 30%, 6 bits of a natural person shareholder holding 10.5%;
In 2003 July, is located in Shanghai Jinshan District Shanyang to purchase 28.44 acres of industrial land use rights;
In 2002 August to complete the ownership restructuring, the state-owned group holding 30%, the natural person shareholders holding 70% employees;
In 2001 May by the Shanghai Municipal Economic Commission as proprietary industrial foreign trade advanced enterprises in Shanghai city;
The team was awarded the Shanghai City Union flag team honors;
The Communist Youth League branch was awarded the Shanghai Municipal Communist Youth League Youth League honor;
The company is ICBC Shanghai branch as the city's only 25 "international settlement trust units;
2001 January CCCEC China Electrical Import and Export Chamber of Commerce Machinery Based components branch of the second session of the general election, our second ticket number was chosen as branch, vice president of the unit;
In November 2000 the purchase of existing office building more than half of the rest of the floor;
In 2000 June started during the 27 months of our ownership system reform process;
In November 1997 the first Shanghai foreign trade enterprises association purchased the existing office building half floors;
In August 26, 1997 the establishment of the Shanghai bearing import and export company, the registered capital of 3 million yuan;
October 8, 1992 Shanghai Bearing Corporation International Trade department;
1993 company to value 50 million commodity for bedding funds, established the export balance management of bearing group international trade department, year export $250000;
1992 is the administrative nature of Shanghai bearing company's export ban;
1990 annual output value 53 million 128 thousand bearing set, 190 million 244 thousand yuan, exports $17 million 830 thousand, total profit 48 million 947 thousand yuan, the overall labor productivity is 33788.2 yuan / person;
1990; Shanghai bearing company has become the National Electrical and Mechanical Services Department of a class of large-scale enterprises, "one of the hundreds of export of advanced unit" and the five hundred largest industrial enterprises. With the core layer of 12 enterprises, of which are 2 enterprises, 5 enterprises semi close, loose layer of 3 Enterprises, of 1 workers, 1, the joint venture, cooperative processing unit 31. Outside the Shanghai bearing industry factories and enterprises directly under the Shanghai Municipal Bureau of mechanical factory. There are more than 20 miniature bearings, belonging to Textile Bureau system. Thus formed a product factory as the center, each parts factory for supporting the professional cooperation the cumulative production system. Products won the national gold award 1, 3 national silver medal, awarded 28 prizes of excellent award 35, quality products value accounted for 22.5%. of the total value of the products has developed 9 categories of more than 1 varieties;
---
1989 Shanghai bearing company to become the national key technological transformation of large-scale backbone enterprises and the national bearing industry 4 production and export bases
1989 mayor Zhu on the export of bearings, joint venture and transformation 3 times instructions. It is pointed out that "bearings are should be the development of the industry, should be by the demolition of the machine, technological transformation and innovation, the gradual implementation of funds. Not determined to adjust the industrial structure, the benefit.";
1987 Shanghai Bearing Co., Ltd. took the lead on the core layer of the enterprise implementation of "four in one" (by the company a head of national financial settlement, a head of national comprehensive contract, a head implement ergonomics linked contract, a head funds for technological renovation system credit system). In the same year, Jiang City long for Shanghai Bearing Co., Ltd production introduction line inscription: "digestion and innovation after bearings to the world advanced level";
To 1985 Shanghai Bearing Co., Ltd. from Japan, the United States, Austria, Federal Republic of Germany, Italy and other country to introduce the advanced bearing manufacturing technology, process and test instrument of 119 sets (pieces). Through digestion and absorption, has made motor ball bearing vehicle automatic production line, single grain of steel ball measuring vibration measuring instrument, ZA32G - 8 high speed steel ball cold heading machine; established a ball bearing grinding processing production line; production way from the cluster system to the development of production line;
1982 April bearing industry from the Shanghai machinery fittings manufacturing company set aside, the formal establishment of the Shanghai Bearing Co., Ltd., affiliated enterprises 19. Bearing product quality of the average passing rate: 97.7%, 97.8%, accuracy of the reserve rate of 90.4%, than the same industry, the average level of the year were as high 10.3,7.8 and 16.38 percentage points;
1958-1960 bearing industry and plant expansion, investment funds will be constructed and converting such as form, has set up Shanghai rolling bearing factory, China ball bearing factory, red flag bearing factory, Shanghai steel ball manufacturing plant, Shanghai Hongxing bearing factory and Shanghai miniature bearing factory, the manufacturing industry increasingly regularization and professionalization.
1957 Shanghai bearing industry annual output of 139.49 million sets, 315.7 million yuan output value of industry, product variety of 317, 820 workers, production covers an area of 1.56 million square meters, fixed assets 162.96 million yuan, 378 sets of main production technology and equipment. Annual profit dose million yuan in 1956 February Shanghai internal combustion engine fittings manufacturing company was established, the bearing industry belongs to the leadership, to further implement the "fixed-point division, designated export adjustment", "plant center satellite factory" approach is used, strengthen industry intra product division of labor, and design their own products into mass production;
In 1953 the bearing industry in Shanghai according to the classification of products, collaborative centralized, in the same, fixed-point segmenting "principle of the plant in the area, implementation of the cut, change, and" and segmenting the union, and gradually form a to Fu Xing Qin hardware shaft collar iron factory, industry bearing factory, Jinling iron factory, Hualian automobile materials manufacturing factory, arts vibration auto parts manufacturing plant, Rong famous machinery factory and Jin Xingrong remember iron factories, and other seven central plant and four of the bearing factory, Tai Kee machinery factory, fee Shunxing iron factory, Xinchang machinery plant and other more than 30 satellite collaboration of the plant is composed of bearing production collaboration system;
1950-1952 are Shanghai bearing factory, Shanghai automobile bearing factory, center bearing factory, Hualian automobile materials, manufacturing and other professional bearing factory (hottag) following the launch phase;
50's Shanghai bearing industry rapid development;
In 1949 the Shanghai bearing industry annual output is only 140 thousand sets, 34 varieties, 119 employees;
1945 (of 34 years) after foreign bearing again dumping the Shanghai market, make at the beginning of Xing of Shanghai National bearing industry was dealt a heavy blow. Yuan Xing Chang Machinery Factory, Jincheng Machinery Plant in the larger of the two factories were forced to close, Baofeng machinery plant and other manufacturers barely maintaining business;
1945 (34 years of the Republic of China) Xin cast Xianglin machine factory, Shuanglong Hardware bearing factory bearing manufacturers have started. In the same year, Rong Taixie remember hardware factory first 1024 and other types of "elephant" brand bearings.
1942 (31 years of the Republic of China) Yuan Xing Chang Machinery Plant began production "YSC" brand bearings, Jincheng Machine Factory is designed to do double row self-aligning ball bearing. In the meantime, because of the outbreak of the war in the Pacific, sharp drop in imported bearings in Shanghai area, increasingly mend the bearing manufacturers to sell the products. In the workshop or factory of poor production conditions by automobile steel plate, tank track pins, rail and other materials, to create a 20320412041205 a dozen types of bearing, sold to Jiangsu, Shandong, Henan, Hebei, Tianjin and other places for gin, tobacco machine, textile machine countershaft, dynamo and matching;
In 1940 (in 30) Xingtie gold plant started production of "Earth" brand bearings
1943 (of 32 years) and in the south, dew fragrance garden High Pier Street No. 51 opened Fu Xing Qin metal shaft collar iron factory. So far, Tai Furong to shop and factory specializes in the production and distribution of bearing products, the trademark for "horse" brand, model 1508150915111301620462056206 7, sold to Shandong, Henan and other more
In 1940 (in 29) Qin Furong road in Jiangsu Yuyuan Road 258 Lane 1, the creation of Qin Fuxing machinery factory, independent bearing manufacturing;
1938 (27 years of the Republic of China October Rui Bao Wang Yuyuan Road 1423 No. 49 Lane - owned open Jinchang iron factory (34 years of the Republic of China changed its name to Baofeng machinery plant), professional manufacture of bearing;
1937 (the Republic of 26 years) at the beginning of the Rui Bao Wang, Ma Genbao from Wuxi bring 1511 bearing samples, and Qin Furong partnership, in only 2 belt lathe, a pedal punch, a vintage drilling and orchid flower press. The railway steel material and sodium cyanide hardening process and manufacture successful heart ball (TodayHot) bearing China's first set of SRF grades of 1308 dual regulator;
1929 (18 years of the Republic of China) Fu Xing Qin hardware number in the back of the restaurant setting workshop, area of nearly 20 square meters, about seven or eight people workers and apprentices, bearing the old repair business management;
1926 (Republic of China 15 years) in Wuxi Qin Furong in five road, Fujian Road, corner man TING FANG bay at the northern end of the 49 opened Fu Xing Qin hardware number, purchase from Matheson in Japan, selling imported Sweden SKF Bearing and the United States o hold five take off (transliteration) brand steel balls. After in laurel, 48 opened Yuchang hardware number;
From 1920 to 1930 Shanghai machine maintenance, auto repair business is increased, updating a lot of waste bearing, Henan Road, five road (now Guangdong Lu), Fujian Road, Tiantong Road area appeared more than 100 dedicated to unpick and wash, assemble, sell scrap import bearings Hardware stalls (number);
The Republic of China for five years (1916) Shanghai Matheson started from Sweden, Switzerland, Italy and other countries import bearings, by some Chinese hardware, engaged in selling.